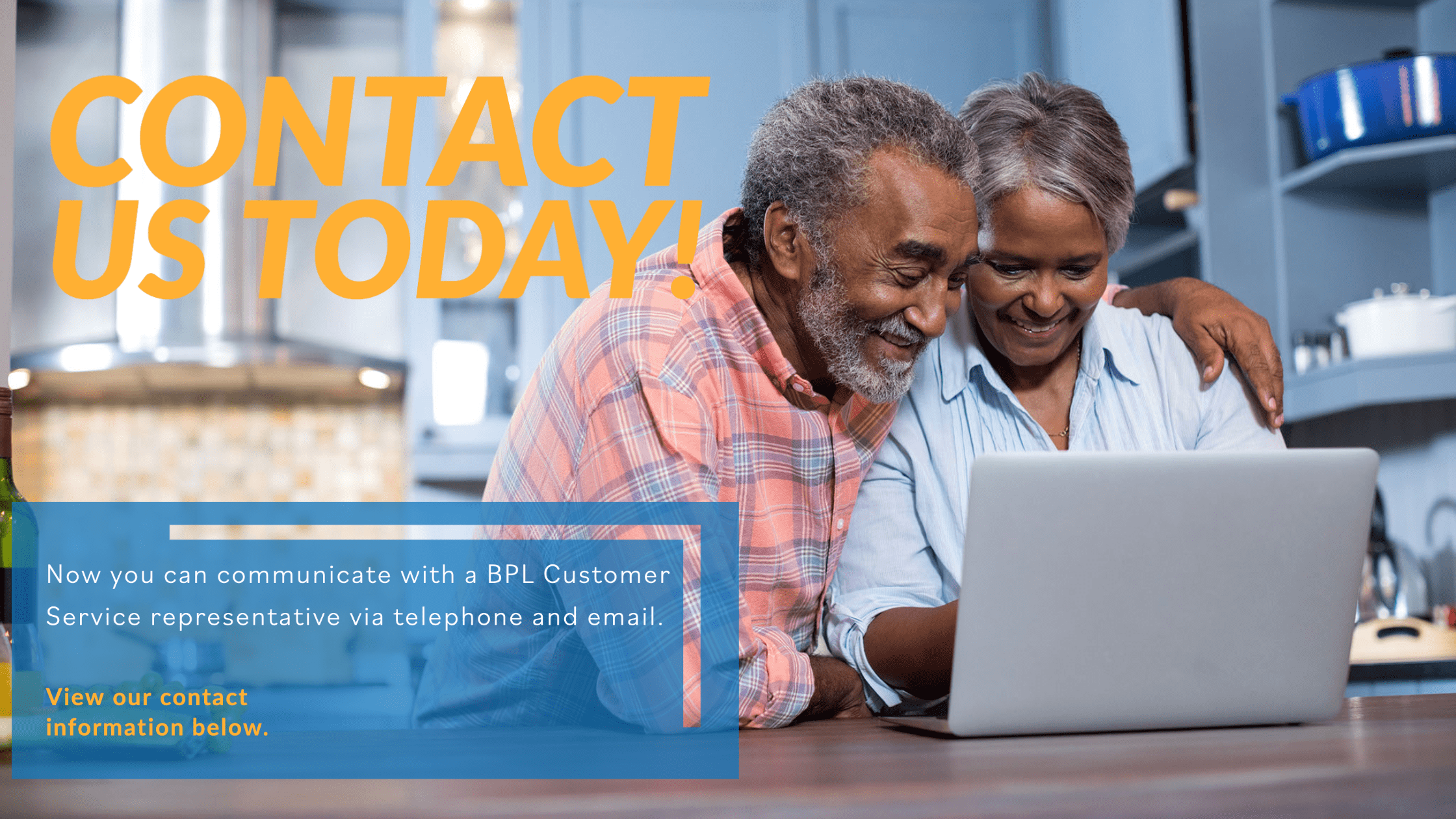 To better serve our customers during this pandemic, we strongly advise that customers stay at home and email customerservice@bplco.com for all services including:
New Connections
Account Transfers
Service Disconnections
Need to apply for power supply? Choose one of the following for a Electricity Connection Request Guide for your specific need.
Don't forget your documents!
To access the following services you'll need:
Termination of Service:

Copy of ID
Account Number

Bill/Meter Query

Copy of ID
Account Number

Deposit Refund

Copy of ID
Account Number

Reconnection of Service

Account Number
ID
Proof of Payment if payment made through a site other than BPL
Send us a message.