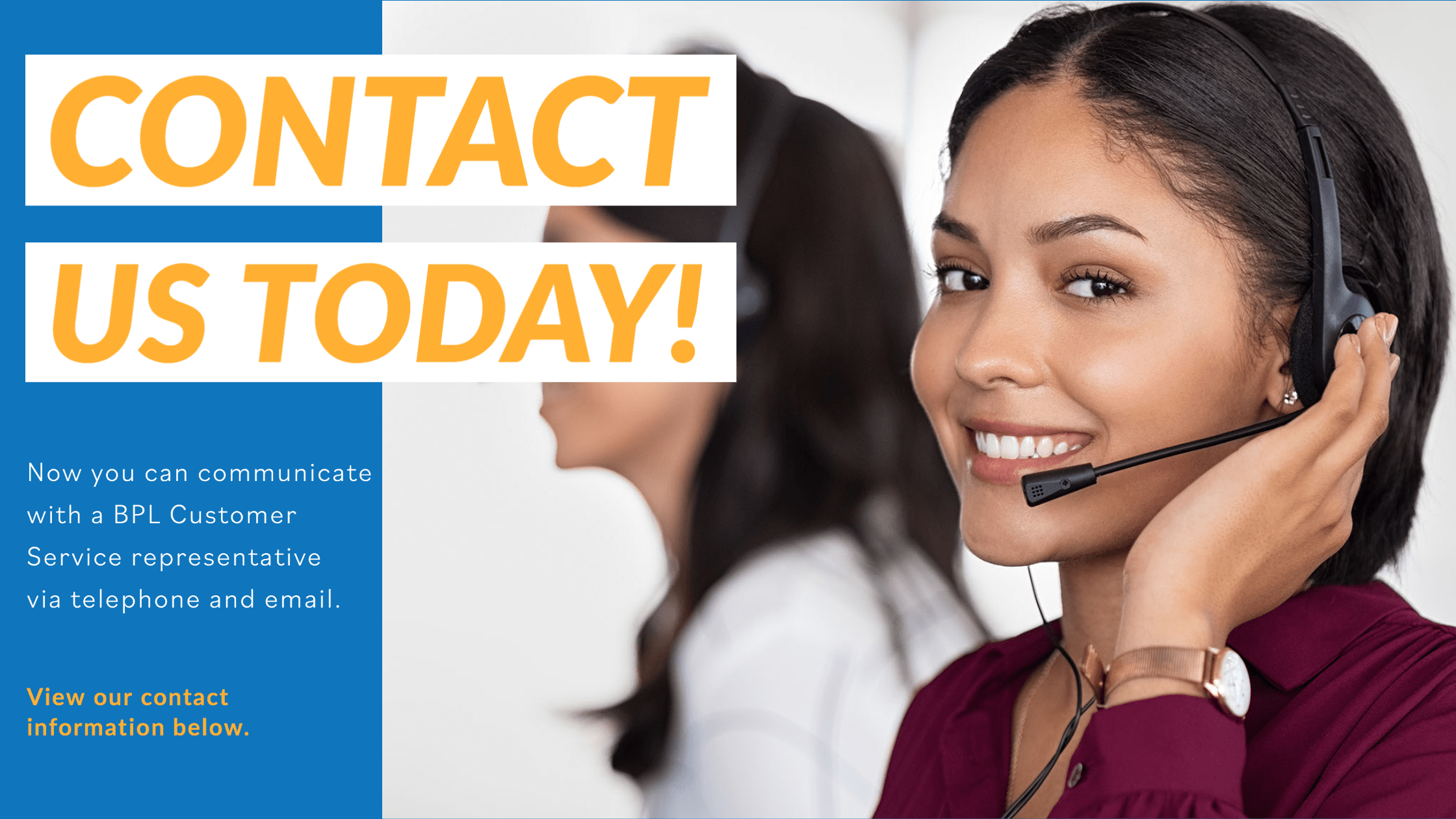 To better serve our customers during this pandemic, we strongly advise that customers stay at home and email [email protected] for all services including:
New Connections
Account Transfers
Service Disconnections
Don't forget your documents!
To assist in expediting your request you'll need:
Termination of Service:

Copy of ID
Account Number

New Services

Copy of ID
Proof of Ownership/Letter from Landlord

Check Read

Copy of ID
Account Number

Bill Query
a.         Copy of ID
b.         Account Number
Application for Transfer Service

NIB Card
Passport or Driver's License
Landlord letter for renter
Copy of first and last month rent receipt
Copy of Conveyance if property is owned
If person is deceased:

Copy of Death Certificate
Copy of Probate
Copy of Will

Deposit Refund

Copy of ID
Account Number

Reconnection of Service

Account Number
ID
Proof of Payment if payment made through a site other than BPL

Bill Reprint

Copy of ID
Account Number
Send us a message.